Over twenty years ago, an idea was born to use the power and influence of Guam's youth, to make the difference in how prevention programs and services would work best for youth, when developed by youth.
---

ABOUT US

Guam's youth leadership movement began in May 1988. Known originally as the Dededo Drug-Free Organization (DDFO), it began with about fifty youth and their parents gathered in a small meeting room of Santa Barbara Church Parish hall to discuss the idea of involving youth in drug prevention work.
Two decades later, Youth for Youth LIVE! Guam continues to evolve. Youth for Youth is a non-profit community-based, youth-centered, youth-driven drug prevention program for teens between the ages of 11 and 17. Youth members are assets to this non-profit organization. The foundation upon which YFY is build is in the belief that Guam's youth are leaders of today and have much to continue towards making positive changes in their families schools and village communities. Teens are actively involved in prevention program development, implementation and evaluation. Guam's youth possesses relevant knowledge and cultural experiences, strength and character, and the ability to effectively lead and influence their peers to take personal responsibility for living their lives, healthy and drug-free.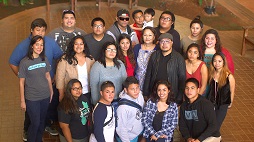 MEMBERSHIP

Guam's middle and high school students are recruited year-round. They are empowered with personal skills and resources to successfully reach out to their peers, to embrace healthy and positive lifestyles, and to use their creative energies and culture to spread the drug-free message to others. Youth members meet to:
Recruit youth who commit to learn and improving their lives and personal relationships that will result in no alcohol, tobacco, or other drug use

Train youth as trainers in substance abuse prevention and related life skills development

Organize, develop, implement, and evaluate annual prevention programs and activities, targeting youth on Guam from various cultural and ethnic backgrounds.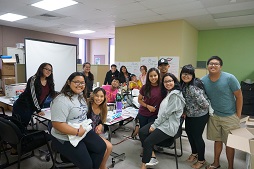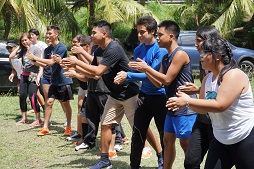 DOWNLOADS…

YFYLG 2013 Conference Booklet.pdf